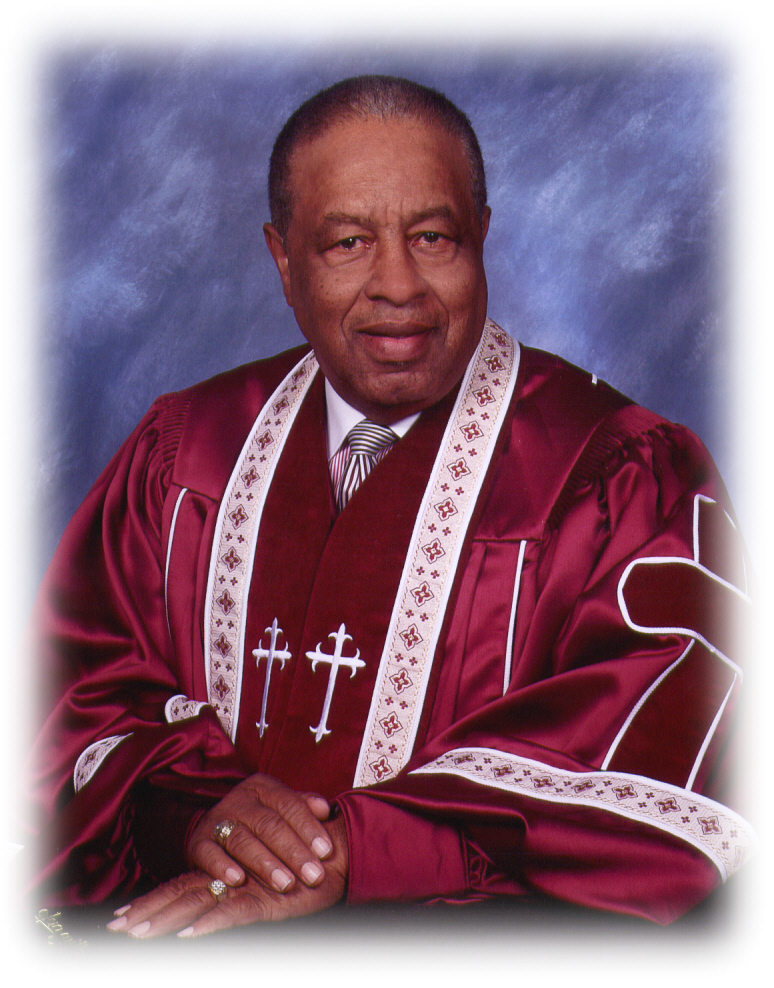 Pastor Walter C. Johnson is a native of Powhatan, Virginia. At the age of twelve, he accepted the Lord Jesus Christ as his personal savior and joined the Mount Calvary Baptist Church. He graduated from Pocahontas High School, Powhatan, Virginia and in later years earned a Bachelor of Science degree from the University of Maryland while serving in the Air Force and a Masters of Divinity from Virginia Union. He served in the Air Force for 30 years.
Pastor Johnson has been pastoring Zion Prospect since June of 1987. Much spiritual and physical growth has occurred at Zion Prospect since Pastor Johnson's acceptance of the helm. New ministries include Christian Education, Health, Men, Women, Youth ministries; Contemporary, Youth, and Men Choirs; Summer Camp, Fatherhood Program, Praise Dancers, Drama, Sports, Auto, Jail, Education, Social concerns and Van Ministries. Zion Prospect Baptist Church received the Excellence in Christian Education Award from Baptist General Convention of Virginia; the Director's Award from the Bureau of Primary Health Care. Presently he serves as the project manager for the Cardiovascular Health Project Grant with the Virginia Department of Health.
He serves as Moderator of the Greater Tidewater Peninsula Baptist Association; Member of the Peninsula Pastors' Counseling Center; President of the York County Interdominational Ministers Alliance; Past President of the Peninsula Baptist Pastors' Council; Past President of the Clergy Division of the Baptist General Convention; and Past Chairperson of the Virginia Cooperative Extension Leadership Council (Hampton).
Pastor Johnson is married to the former Rosa Washington. They have a son, a daughter, four grandsons, and five great grandchildren